(Note: Â This article originally appeared on HuffPost Hawaii, where I write about Hawaii entrepreneurs.)
Surfing was enjoyed by the Polynesians well before Captain Cook landed in Hawaii in the late 1700s. At the time, he'e nalu, Hawaiian for "wave sliding," was more than a sport. It was an integral component of Hawaiian culture and boards were made only from revered trees, shaped by craftsmen into that classic surfboard form: long, slightly thinner at the edges, rounded at the front.
Today, that artisan tradition continues, although much has changed over the centuries. As modern tools and materials appeared, surfboards morphed from wood to a block of foam with a central wooden stringer for strength, all covered with fiberglass and resin. Modern surfboards are lighter, less expensive and easier to produce, and incorporate curves and angles that make them unrecognizable against vintage boards.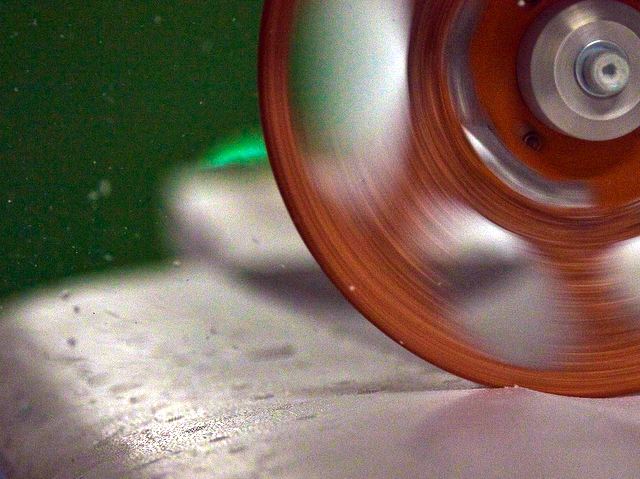 Aku Shaper's computerized shaping machine dives into a surfboard blank.
Even with this radical change in materials and designs, the act of sculpting a rough-cut block of foam, or "blank," into a final surfboard shape, or "shaping," has remained an artform. But just as the board has advanced, the art of shaping is being advanced by Aku Shaper, a Hawaii-based company co-founded by Kailua native Jimmy Freese.
"I was towards the end of completing a Master's degree program in chemical engineering at University of Texas and figured I'd head back to Kailua for a spring break rest," Jimmy recalled when asked how he got started.
"I had a friend who was a shaper and he mentioned a new machine that was on the North Shore. Being an engineer and a surfer, I was curious to check it out."
A few months later, during a vacation in Australia, Jimmy visited a factory with a more advanced, but still crude, machine that could shape a board in 15 minutes. Hand shaping requires about 90 minutes.
"I saw the machine-shaped board and it was amazing. The finish was good. The stringers were perfect. But the machine itself was pretty rough."
As a former usability engineer for HotU, one of Hawaii's dotcom darlings during the early 2000s, Jimmy learned that a software's user interface was as integral to success as the base capabilities. Knowing that most shapers were more artists than technologists, he knew that usability was critical.
"The machine in Australia was fine, but not really something a typical shaper could use. I saw an opportunity but it needed a different approach. It had to be as easy as 'just send the design and the machine cuts.'"
Jimmy worked for nearly two years with a pair of Australian partners and his father, a professor at University of Hawaii, to put together a prototype and start selling.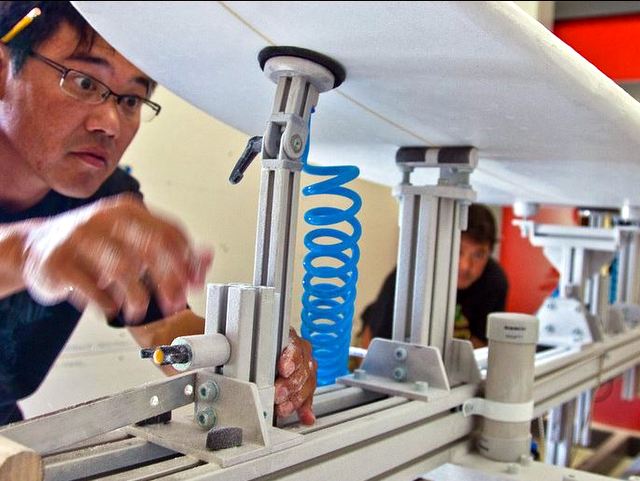 Kerry Tokoro of Kaneohe's Tokoro Surfboards positions a foam blank in the Aku Shaper.
"It was slow progress and we were doing okay as a company, but the machine development was taking much longer than expected. Eventually I dropped to part-time, finished grad school, then took a job trading currencies on Wall Street."
As sales started to increase, he returned to Hawaii in 2005 and focused on the company full-time. After a series of disagreements on direction, Jimmy split from his former partner, joined with a new machine designer, Mike Rickard, and Aku Shaper was formed.
Jimmy, Mike, and a small team started looking for growth and found it in the standup paddleboarding boom. Standup boards are much larger than a typical surfboard, so the team made bigger machines. Their timing was perfect.
"For a while, we had the only machine that could handle standups. Advances like that helped us spread by word-of-mouth. We didn't advertise, we just went after A-list shapers. We were making a top-tier product, so we wanted to work with top-tier shapers."
As in any craft, there was some initial resistance to automating a previously hands-on process.
"Some shapers believe that shaping imparts the soul into the board, and that our machine was taking that soul out of the craft. These guys are artists. The curves that they shape are beautiful, but they can only make a few boards per day. We saw our machine as another tool, like their planers, sandpaper and screens."
Shapers embraced the approach.
"One shaper told me that he'd had ideas in his head for 20 years but couldn't take the time to perfect them by hand. With Aku Shaper, he could try new things then be more consistent when he found something that worked, and his customers loved him for it."
As word spread, Aku Shaper expanded beyond Hawaii and Australia with customers in Spain, Brazil, Puerto Rico, and beyond.
"It's great to hear our customers, like Wade and Kerry Tokoro at Tokoro Surfboards in Kaneohe, talk story about how we've helped them try new ideas, but it's not a bad thing that they've also been able to scale their businesses a bit faster. Today, about a quarter of a million boards are shaped on our machines each year, so we're really helping to grow the industry."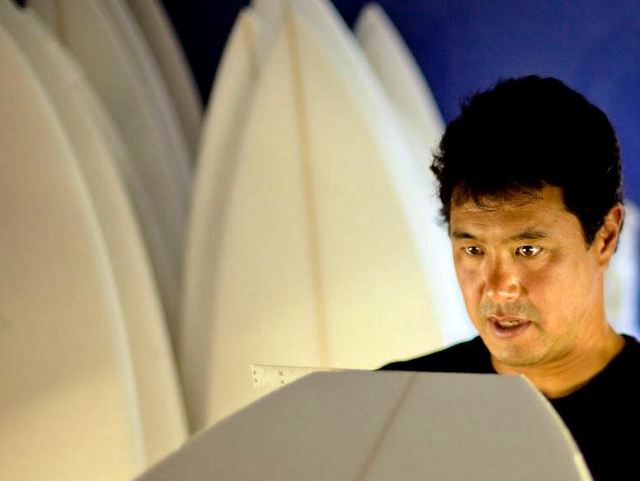 Wade Tokoro inspects a finished surfboard blank at the shop he shares with his brother, Kerry, in Kaneohe, on the island of Oahu.
Through it all, the Aku Shaper team and their customers continue to believe that they've enhanced the traditions of shaping and surfing.
"I love surfing and have surfed my whole life. I appreciate the sport and the craft, so I'm stoked that we have both top shapers and surfers requesting boards shaped by our machines."
Now there's the one thing Jimmy never thought he'd help surfers manufacture: an excuse to buy their next board.
(Photos provided by Aku Shaper. Click here for additional images.)